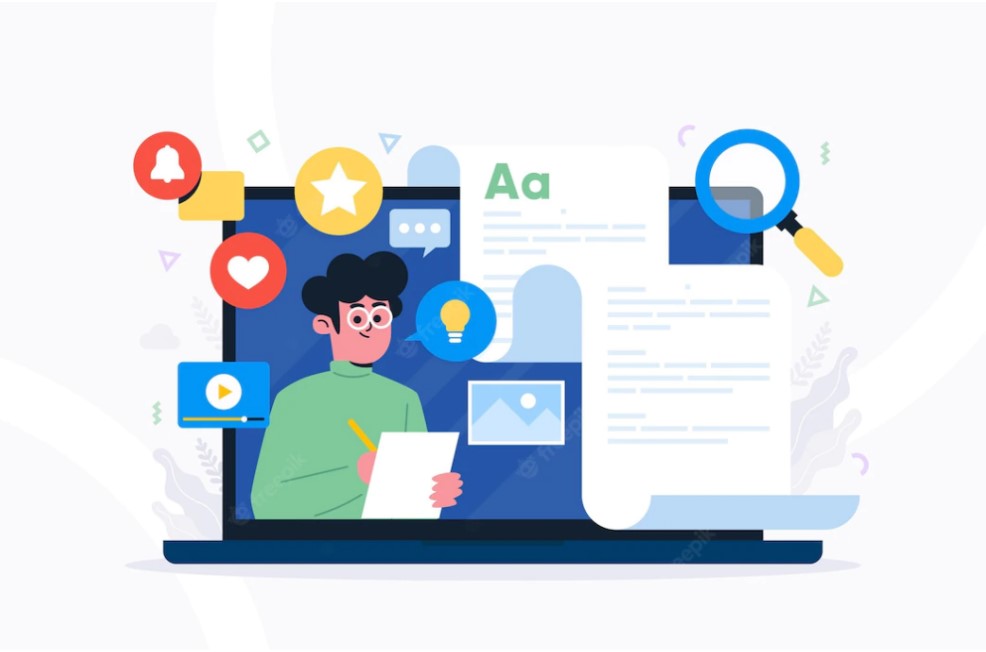 Running a startup is challenging enough without worrying about marketing and promotion. You must be able to focus on your product and make it the best it can be. But how do you get customers to know about your product? How do you tell them it exists?
There are both online and offline methods for communicating with people. However, as a startup, you may not have the funds to have crazy boarding all over town. So instead, you can focus on more cost-effective methods.
You can hand out business cards to potential customers. Pitch your products and services to potential customers and other stakeholders as well. It takes a lot of time and effort to create an impressive pitch. Try these startup PowerPoint templates if you need slides for your pitch.
If you Google the same questions, you will get various responses. Some say you should focus on paid advertising, such as Google Ads. Others advise you to try to get featured on well-known blogs or in the news.
There are numerous methods for distributing your content to your target audience. It can help spread the word and bring you more business. Blogging is one of the best ways to share content.
You may feel that your startup's blog is simply for delivering updates and company announcements. However, a blog can be your firm's most effective inbound marketing strategy.
In a nutshell, rather than you having to go out and find customers, your startup blog becomes a platform for attracting them (i.e., inbound marketing).
For those still unfamiliar with startup blogs, here is a crash course in everything you need to know, from why you should start one to how it can help your business.
What is Blogging
Writing, photography, and other forms of media that are self-published online are referred to as blogging.
Blogging began as a means of posting diary-style entries on the internet. It is now used on the websites of a wide range of businesses.
Blogging is distinguished by regular updates, casual language, and the possibility for readers to connect and build a discussion.
What is the process of blogging?
To establish a blog, you must create a website and submit fresh content regularly.
Technically proficient bloggers can get a domain name and set up their own website. Blogs are typically simple websites. Older entries may be stored in various areas of the site. Providing a separate page with contact information or a bio is feasible.
Nonetheless, a blog is typically only a page that may be perused, much like the news feed on social networking sites like Facebook.
Like a Facebook news feed, a blog displays the most recent information at the top of the page.
Benefits of Blogging 
Educate your clients:
You may even educate your customers with your blog content, allowing them to make more informed judgments regarding your products or services. If done effectively, this will lead to increased client satisfaction and sales.
Improve your website:
Write informative and keyword-rich blog content to boost your website's SEO authority. This enables other websites to connect to your blog. This will help your website rank higher in search engine results, resulting in more visits.
Boost brand awareness:
A blog is another great strategy to increase brand awareness because it allows you to communicate your brand's
Make leads:
You may turn website visits into leads by putting a lead capture form on your blog. By offering something worthwhile in exchange for their contact information, you may add them to your sales funnel and eventually convert them into paying clients (for example, an ebook).
Make additional money:
Though it is not suggested, you can earn extra money through advertising or sponsored posts if you have a successful site with a lot of traffic.
Long-term benefits:
A startup blog can also help you achieve long-term business goals, including fostering customer relationships, generating trust, and creating a community around your brand.
How to Begin Blogging
A CMS, or content management system, is required to get started. A content management system (CMS) is software that enables you to create, modify, publish, and manage your blog's content. The most popular are WordPress, Ghost, and Medium.
WordPress is the way to go if you want a self-hosted option that provides you more control over your content and allows you to monetize your site. This is the most preferred option among businesses. However, it would be preferable to establish a complex blog with multiple features; WordPress allows you to accomplish so through plugins.
You can also use sites like Medium, Wix, or Weebly. You want to start blogging as soon as possible without having to bother about hosting or design. All you have to do is sign up and start writing. You're looking for a group of people that share your interests to read and share your content.
Choose a managed platform like Medium, Ghost, or even WordPress.com unless you are tech-savvy and have someone on your team who can handle the hosting (self-hosted WordPress). These platforms will take care of hosting, design, scalability, upgrades, and security for you, letting you concentrate on providing high-quality content. Always go with the latter when choosing between a subdomain and a subdomain.
How to Select a Topic:
The most important thing to keep in mind is that your startup blog exists to serve your audience, not you. As a result, the first step in deciding what to blog about is identifying your target audience's needs and interests. Combine this with your industry/vertical, and you'll have amazing blog content in no time.
Look for themes that will benefit your customer:
The best blog themes address a problem that your target audience is experiencing. These difficulties can be identified by accompanying your customer on their trip.
Remember that your purpose is to aid your target audience, so make your blog entries helpful and instructional. On the other hand, nobody wants to read a sales blog post, so avoid them.
Make use of online forums:
Forums like Reddit and Quora are great locations to see what topics people in your niche are debating. Search for forums in your niche on Google and look at the most popular topics being discussed.
These are most likely the same topics people like to read about on blogs. You can identify popular issues people search for online using keyword research tools.
Use keywords:
You may use various keyword research tools, but Google Keyword Planner is my favorite. It's completely free to use and fairly accurate. Of course, SEMrush, KW Finder, and other comparable tools are available.
How to Expand Your Blog:
Keep up to date:
Make certain that your themes are pertinent. Ascertain that this applies to both upcoming and already released content. Make changes and modifications to your blogs to keep them interesting and relevant.
Optimize your content:
Make sure that your content reaches people. You can do this by optimizing the content for search engines. The content needs to have keywords and be easy to understand for the audience. A mistake often made is over-optimizing the content for the search engine. This will make it less engaging and reduce the quality of the reader.
Work on the look and feel
No one wants to read a blog that looks like it was made in the early 2000s. The page needs to be well-designed and attractive. Other factors, like the length of the sentence and how big the paragraphs are, determine the readers' experience.
Continue to post regularly:
Having your material available regularly can help your audience locate you more frequently. Begin with once a week and gradually increase as time goes on. When chasing statistics, make sure to maintain quality.
Conclusion
A blog for your startup can be an effective tool for growing revenue and visibility. Create a blog for your consumers, not for your business or search engines. Create valuable and entertaining content, and design your blog with your users' experience in mind.
Also, keep the blog as the top-of-the-funnel marketing channel in mind when making selections. A blog should be used to attract readers and guide them through the marketing funnel.
Author Bio: Alex Roy
Alex Roy is a content writer who works for slidebazaar.com, who is passionate about marketing and business. He also loves to write poetry and short essays. You can find him hitchhiking through the countryside when he is not working.